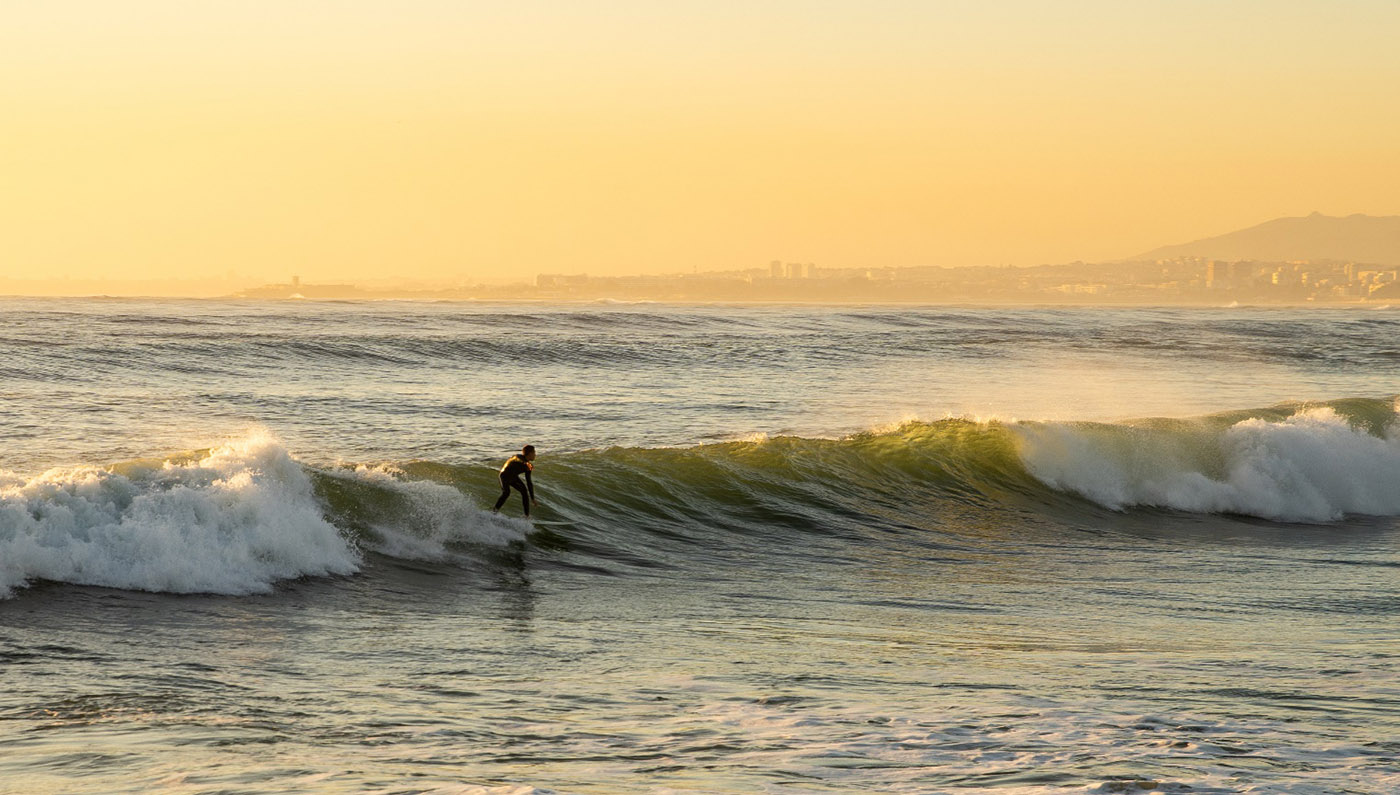 5 Reasons Why Surfing Is The Best Thing You Can Do
28.11.2018
The best way to forget your daily problems is to face big challenges. Surfing definitely can be one of them.
riding waves is one of the hardest and physically demanding things you can do, it is also a very unique and fulfilling outdoor activity.
A lot of stereotypes about surfers exist these days. Usually media shows people with fit bodies, perfect tan and long hair who are lazy since they spend most of their time on the beach. Nevertheless, behind all of that are lots of patience, concentration and full body's balance. Catching waves also helps to find a closer connection with the ocean.
Portugal is a great destination for surfing because there are so many beautiful beaches around. One of the hotspots definitely is Costa da Caparica. This place is perfect for both: beginners and advanced surfers. People who have never caught a wave in their lives can learn how to do that. Those who already know how to surf will have a fun adventure and spend some great time with others passionate surfers.
Riding waves is a thing that brought together the whole Surfgasm family. We have a deep appreciation to the ocean and would like to share 5 reasons why you can't miss the chance to try it. Read the reasons below and prepare to surf. Trust us, once you try it for yourself, you will never look at the ocean the same way again.
Surfing is a wonderful opportunity for personal growth.
There is no doubt that getting outside your comfort zone can be scary because it makes you feel safe, cozy and most likely, invisible. Unfortunately, even though staying there is very comfortable, you can't grow as a person in these conditions. You need to look for new challenges and learning to catch waves can, for sure be one of them. In the beginning this sport possibly will look very hard and make you feel scared. Many days you will just go home sad and disappointed in everything. But if you survive the first tough moments and don't give up after a few failures, you will be rewarded with a sense of a great personal fulfillment. When expanding your comfort zone limits, and doing something that is scary, you definitely come back home with a story worth telling.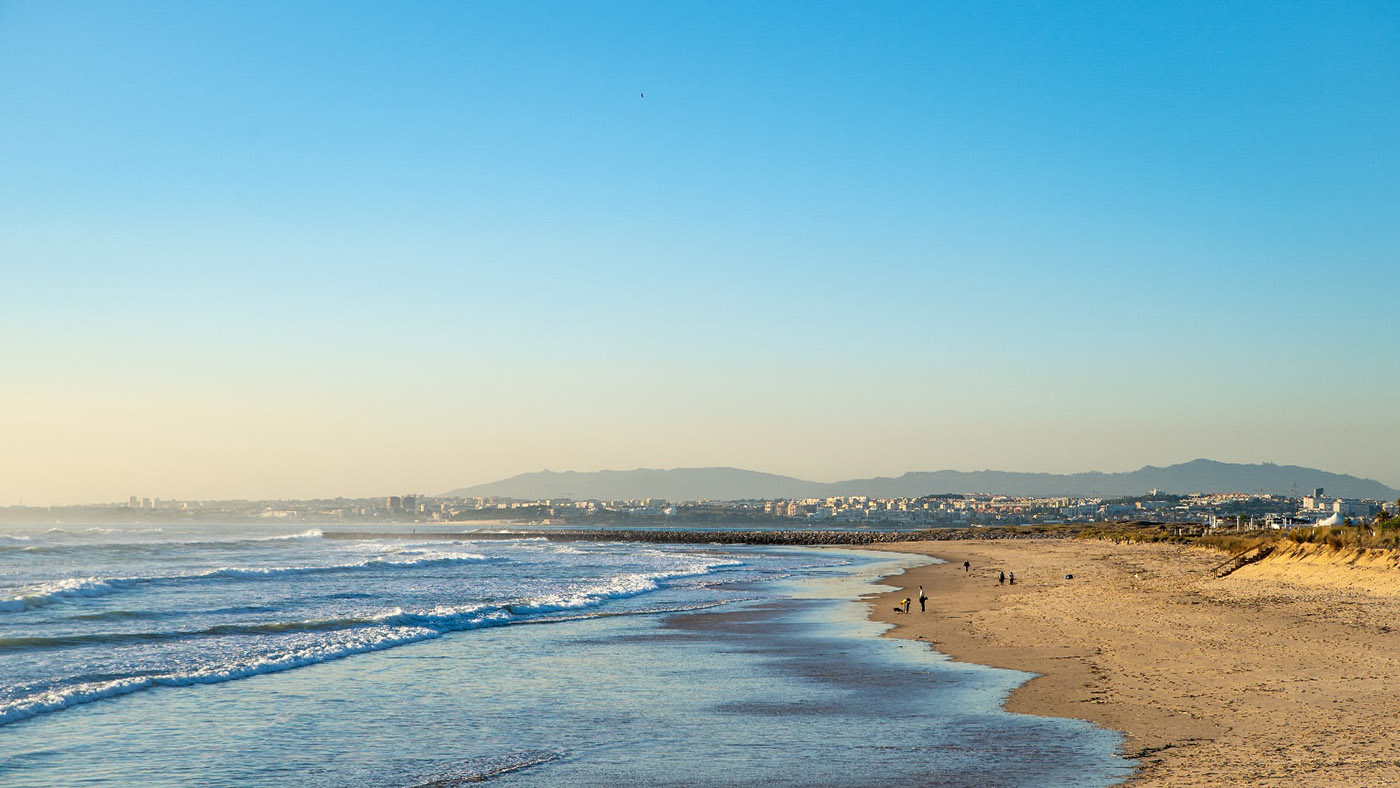 A good way to relieve stress in your life.
Many of us have filled our lives with stress and anxiety, and riding waves is a good way to remove all of that from ourselves. Even if you spend a lot of time with other people, it is still an individual sport. Most of the time you are sitting on the board, looking carefully at the water and patiently waiting for a wave to come. And at that moment you are truly living in the now. With the ocean. You really don't care about anything what is waiting for you outside the water. It's just you and the waves. That's why surfing is also referred to as meditation. It brings you closer to the nature than anything else will. Independent of your age you will feel calmer and stay more positive after this ocean therapy.
Riding waves transforms your body in a positive way.
While doing many kinds of sports you can get bored very fast. Especially if it takes place in the same location every time and you have to perform the same exercise every day. Fortunately, with surfing that never happens. No surf session is the same, since one wave is ever the same as the previous one. Therefore, you never know how the ocean will surprise you this time.
Actually, catching waves is a total body workout. When you are paddling out or standing up on your surfboard you use different muscles and it's a big test of your strength, balance and stamina. But the thing is, that you don't know your muscles are working out during the sessions. All that you feel is just a big enjoyment of the process. However, don't expect to lose lots of weight, but be sure that your body is getting stronger and stronger every session.
It's easy to make new friends through surfing.
You have definitely heard people saying that surfers are very relaxed and open-minded people. That's why it is very easy to start a conversation with them. Even if riding waves is an individual sport, it's not a problem to do this sport with a group of people. In the beginning of a surf session, you can set a goal and try to accomplish it together. After that you can have a picnic and a nice talk on the beach.
Many surfers find that catching waves with a group helps them to stay motivated. They can share their personal experiences, celebrate triumphs and help each other to overcome difficulties. If you don't know where to look for fun and passionate ocean lovers, you came to the right place. Surfgasm team will not only teach you how to catch a wave but also share all their experience and celebrate your tiny personal victories.
Riding waves helps to make a strong connection with nature.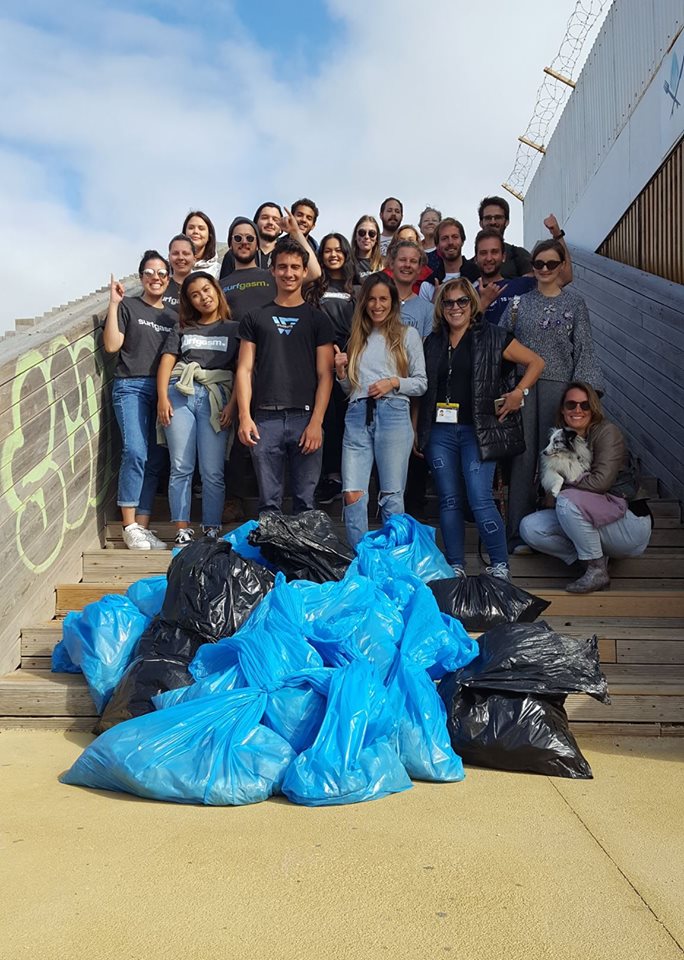 For surfers the beach is not just a place to see beautiful sunrises or sunsets. The ocean is also more than just salt water with small or sometimes big waves. For them it's a particular place where they can feel most alive. This is where they can hear every change of wind, feel every wave or current and perfectly understand how it all comes together.

Pollution of oceans water and beaches is a serious problem in many areas. Whereas surfers stay very close, they are very sensitive to this. Wanting to save our environment they share the information and try to remind us that we have to take the responsibility for our behavior. They also organize many cleaning sessions on the beach.
Spending time in the ocean sitting on the board and catching waves cleans the surfer's mind. And when you get back home and have a good night sleep, you will definitely wake up full of energy the next morning.

If at any point you wondered about catching waves but never did so because the fear was stronger than you, now it's the time to go for it. Surfgasm family will patiently help you make the first step. Throw away all your worries and let's meet on the next wave!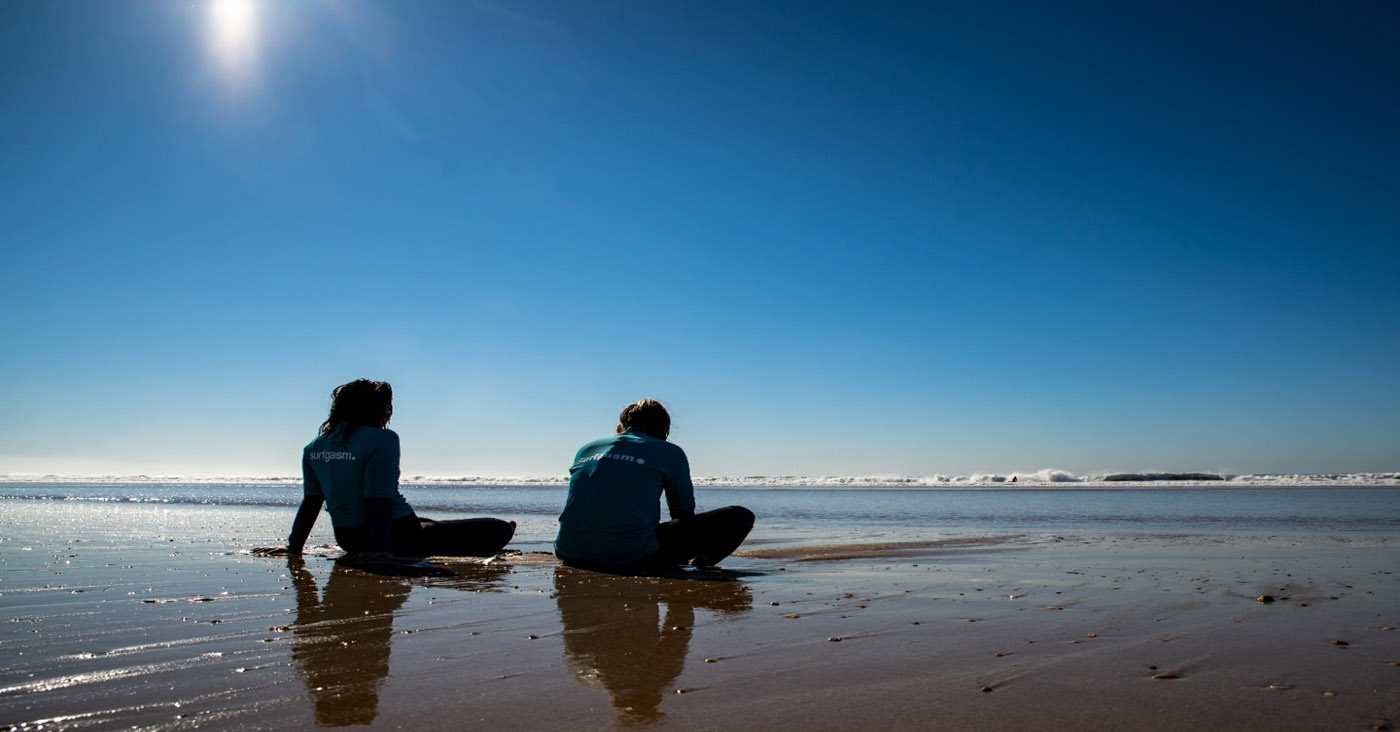 You may also like