Welcome to Surfgasm!



What started just as love for surfing, later grew to a full-time company with over 25 employees. For the founder of the organization - Tin, surfing is not just a sport, it is a lifestyle. When a life-changing event which prevented him from surfing (and moving) happened in 2012, he knew he wanted to take the project to the next level. For him and his team, creating moments that make you feel alive is the ultimate goal.

With that in mind... Surfgasm was born!

We know what it is to travel and experience new adventure, so for more than 5 years, we have been trying and succeeding in welcoming any traveler brave enough to try surfing or just visit Lisbon. Our mission is to spread the surfing lifestyle and culture of Lisbon in our own way.
The gasmic hosting experience is provided by 9 accommodations in Lisbon's most central and vivid areas and a surf camp in Costa da Caparica. Each of the accommodation has a different style and uniqueness to it.

Want to know more about Lisbon? Want to learn how to surf? Driven by our desire to provide our guests with the full package, we created experiences for everyone.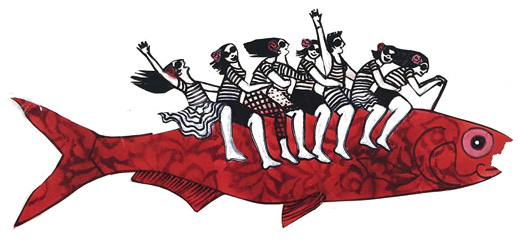 2010
Tin meets Lisbon and falls in love
2012
Tin starts the Surfgasm Surf Club ("Lisbon Surf Experience")
2012
An accident happened while surfing and Tin stayed in a wheelchair for a month. The moment of epiphany occurred
2012/13
Opening of the G-Spot hostel. The team takes active part in building it, then starts running it along with the "Lisbon Surf Experience" for guests of the hostel
2013
Acquisition of the first guesthouse - a rooftop apartment in Lapa
2014
The team gathers strength - new members join. The Surfgasm surf club changes to Surfgasm Surf School
2016
Surfgasm, LDA is established
2018
Launch of the surf camp in Costa da Caparica